The Hill: Clerkenwell's Italian legacy. At the start of the 1800s working class immigrants from central and southern Italy started making their way to London, the prosperous capital of a growing global empire, to escape the poverty and hunger of home. Having little, these early immigrants settled in the overcrowded tenements of Saffron Hill: an insalubrious area of narrow, dank alleys, notorious for thieves and pickpockets, and backing on to the Fleet Ditch — an open sewer that was finally enclose in 1840. The area formed the backdrop for Charles Dickens' 1838 novel Oliver Twist.
By 1895 the Italian population was at its height, estimated to be around 12,000, and firmly established. An Italian Free School was founded in Little Saffron Hill (now Herbal Hill) in 1837 by the exiled revolutionary Giuseppe Mazzini, and in 1838 Pope Pius IX supported a plan to build a lavish church, St Peter's, dedicated to the community, which opened in 1863 as Britain's then largest Catholic church.
The community of Little Italy, or The Hill as it was referred to by its residents, settled and prospered until the advent of the Second World War. During the war many of the area's residents were interned, left, or perished, whilst the area was heavily bombed. The community never recovered. St Peter's Italian Church, unscathed by the bombing, survives today, and still draws large congregations from all over London and beyond for Sunday Mass and other religious and social occasions. But beyond St Peter's, relatively little remains. This project attempts to record the last vestiges of The Hill.
Winner of the Financial Times "London and the World Photo-essay Competition" 2015.

Father Andrea (Padre Andrea Foulco) took office in September 2014, replacing Father Caremelo Di Giovanni who returned to Italy after being the parish priest for the last 43 years. The expected term of office is normally six to eight years. Father Andrea is one of four clergymen who live within St Peter's church.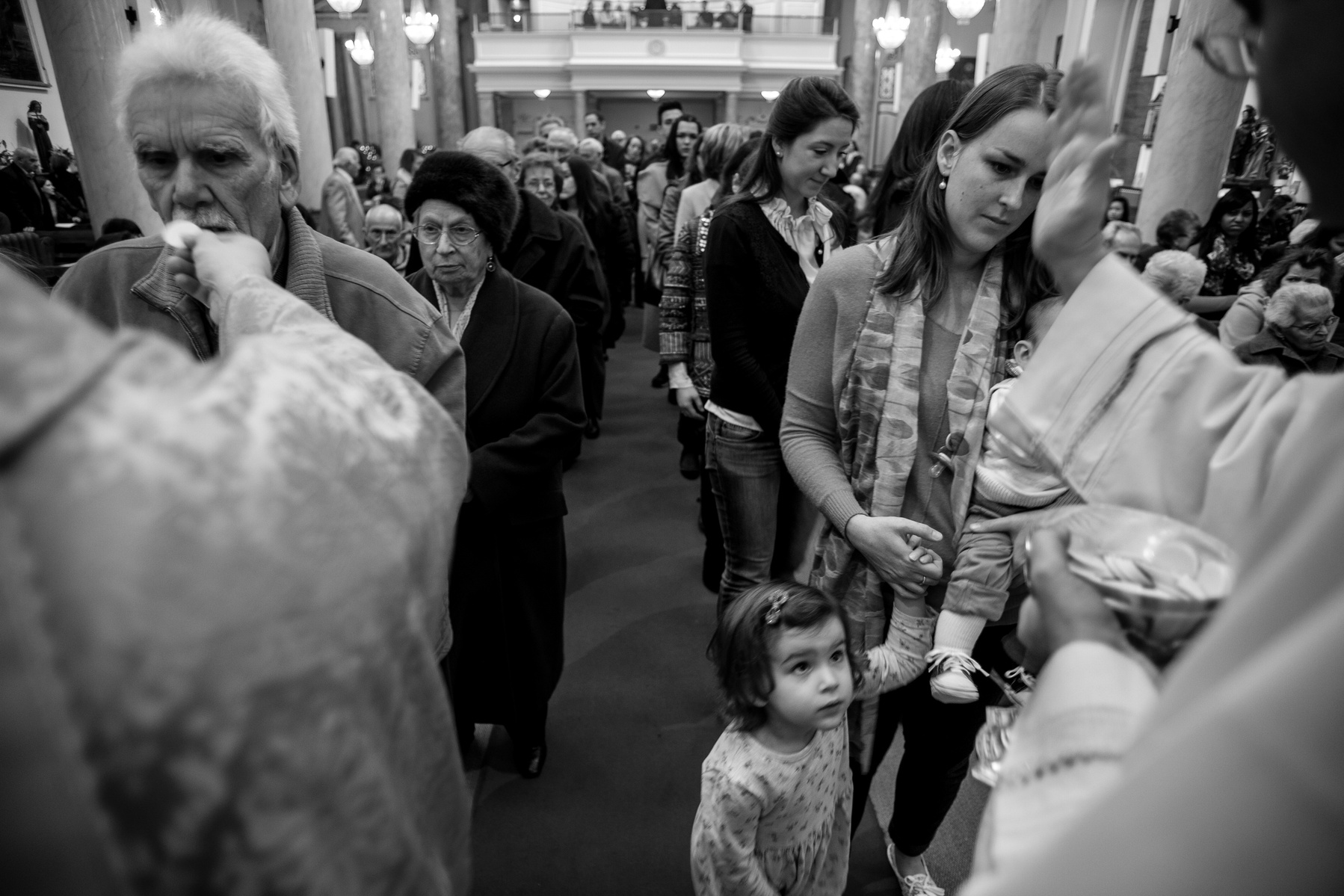 St Peter's Italian church was built at the request of Pope Pius IX and consecrated in 1863. Once the largest Catholic church in Britain, it seats 2000 and still draws a large, mainly Anglo-Italian, congregation. However, despite the popularity of the Sunday services, the church remains empty a large part of the time, its size an anachronism and testament to a time when the area once thronged with a devout Italian Catholic populous.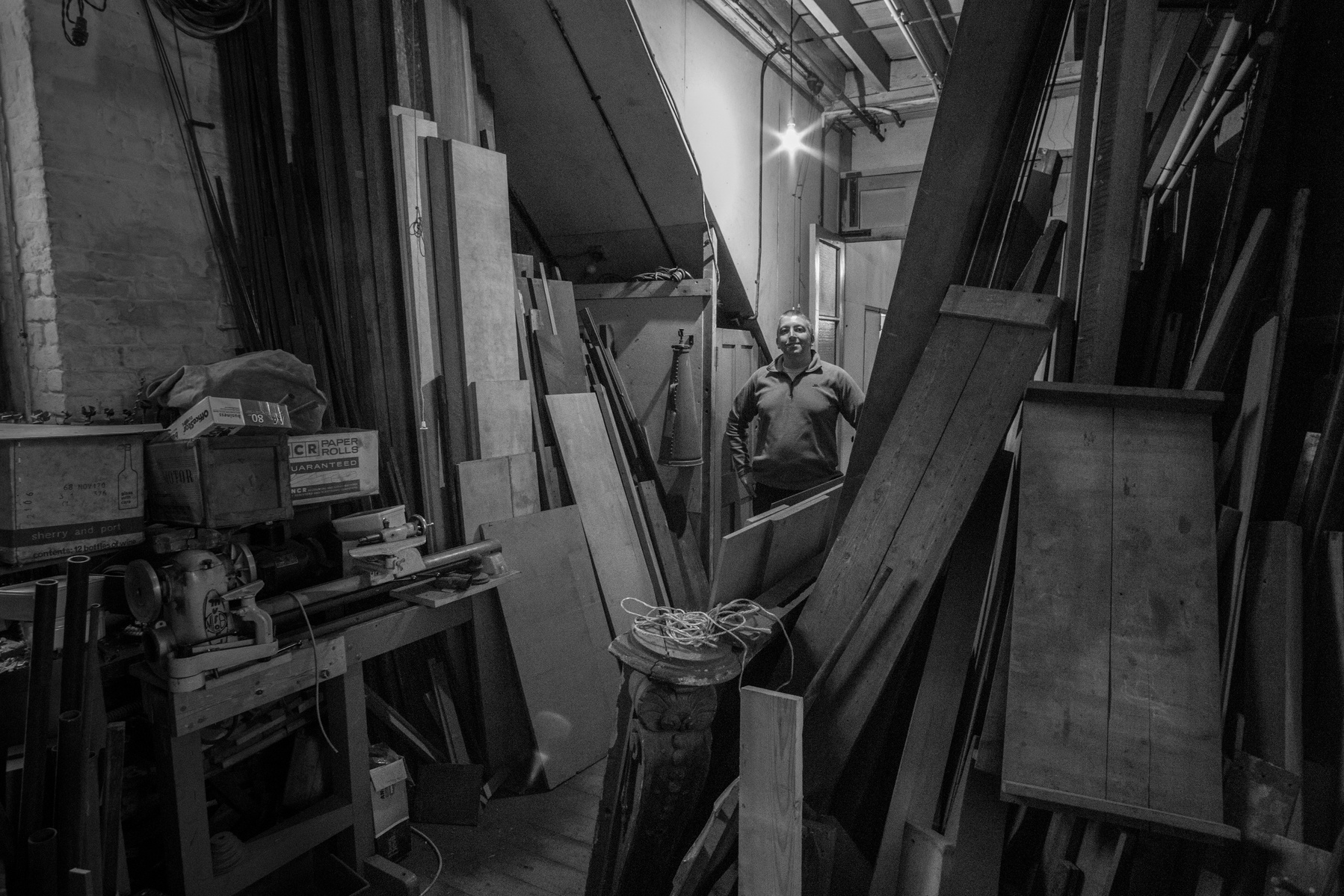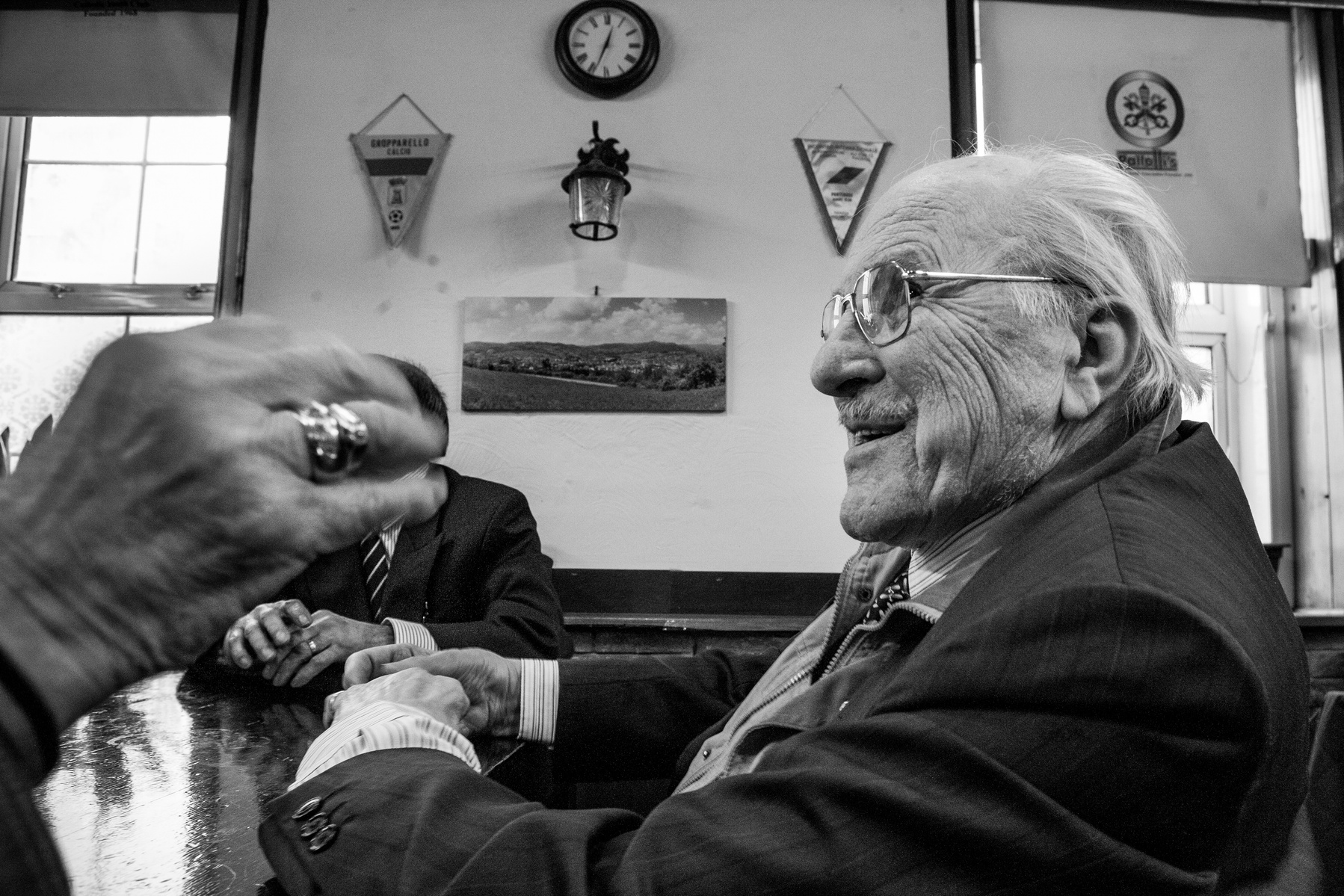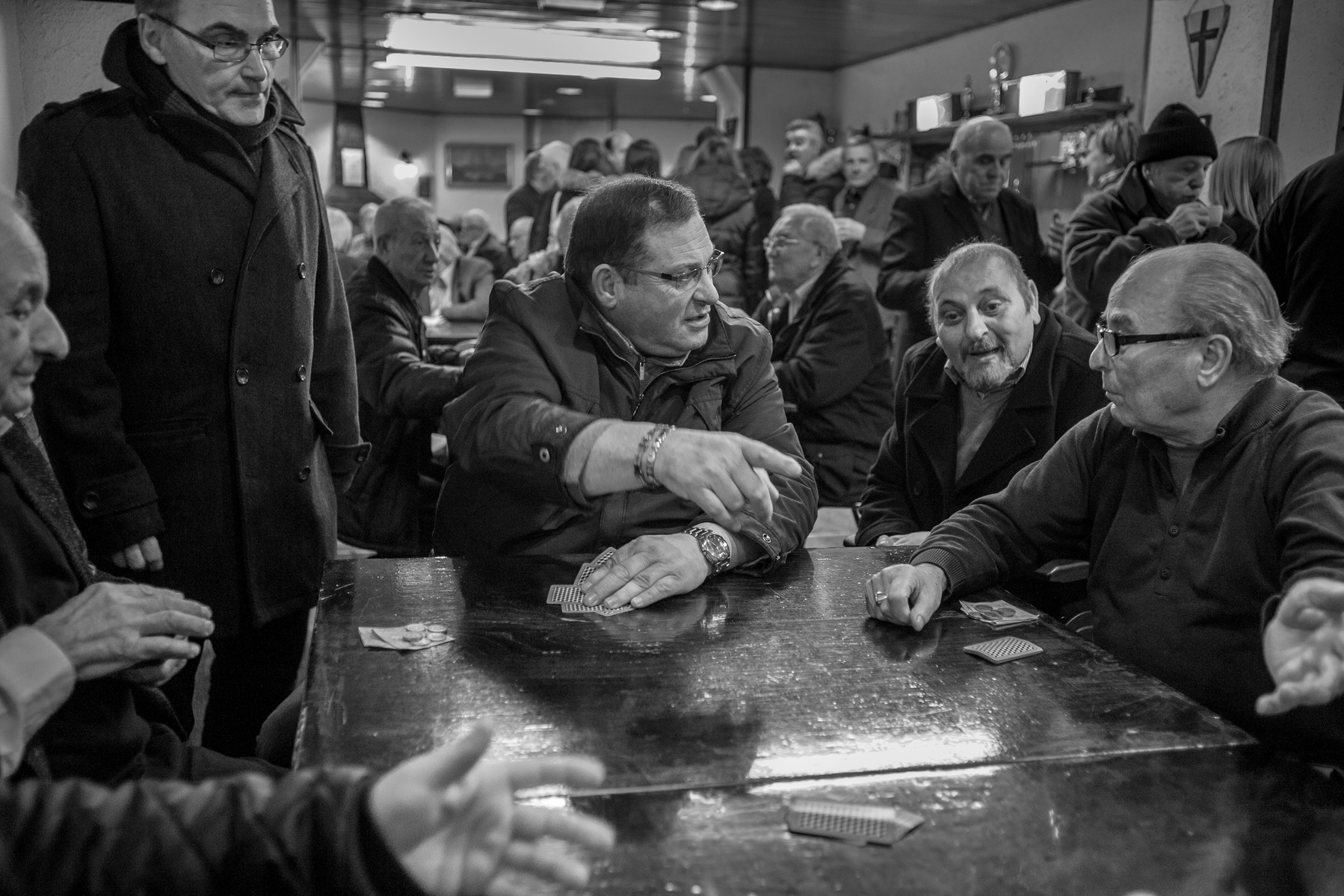 I was often told by the Anglo-Italians I met whilst pursuing these photographs "We are more Italian than the Italians!" But for all the longing to maintain links with their mother country, I was surprised by the fervour and palpable affection with which those at the Thursday lunch, many with only broken English in spite of having spent the majority of their lives in the Britain, sang the British national anthem.